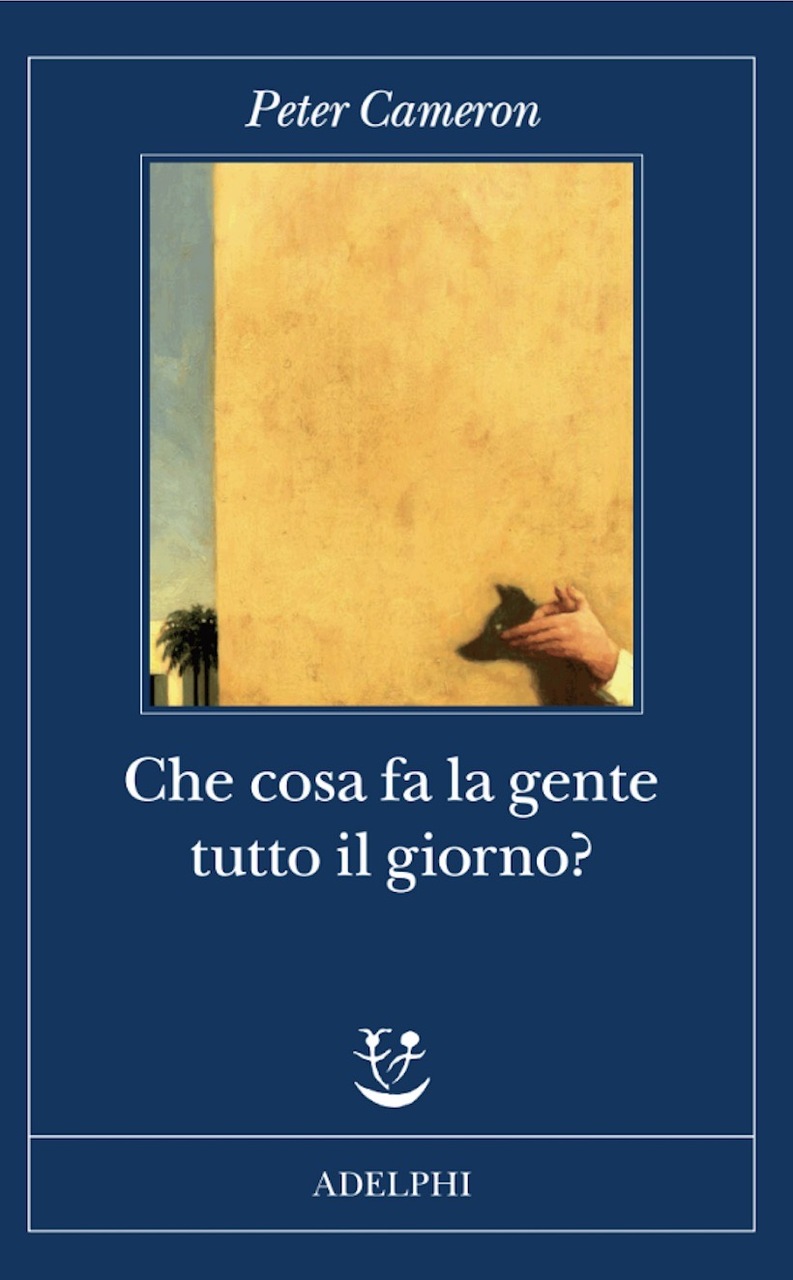 Che cosa fa la gente tutto il giorno?
Che cosa fa la gente tutto il giorno? a new collection of short stories by Peter Cameron, was published in Italy in May 2023 by Adelphi. The stories in Che cosa fa la gente tutto il giorno?, which were written between 1980 and 2014, were translated by Giuseppina Oneto.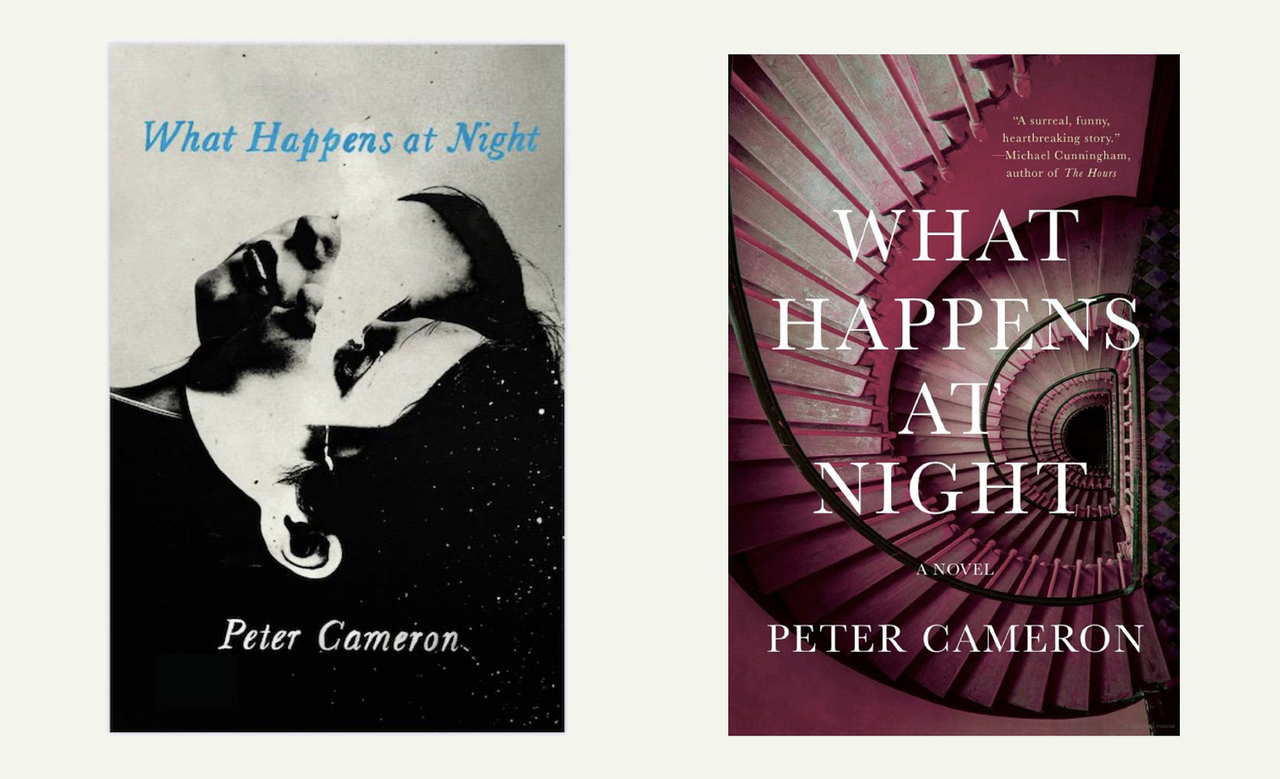 Reviews for
What Happens at Night

Mr. Cameron's ability to flicker between the eerie and the grubbily banal defines his fascinating recent project of revising classic literary genres ... The novel's indeterminacy is both intriguing and moving, because it means that one character's loss is another's consummation, and an unbroken night is both a source of terror and the condition of a long-desired resting place. —Sam Sacks, The Wall Street Journal
What Happens at Night is the latest masterpiece from Peter Cameron, a brazenly literary writer whose quietly ambitious novels and stories have for decades chronicled the frustrations and complications born from desire, as his often-troubled characters struggle toward true connection . . . suspenseful and almost hallucinatory . . . magical . . . [a] brilliant gift of a novel." —Richard Scott Larson, Chicago Review of Books
"A strange and wonderful book." —Emily Temple, Literary Hub
"This beautifully eerie tale of desire and death goes down like an icy shot of schnapps: first it burns you with its chill, then it ignites in you a lingering fire . . . Cameron reveals himself to be a master at portraying grief and despair, longing and love." —Kristen Iversen, Refinery29

"Calling forth the ghosts of both Franz Kafka and Stefan Zweig, with their depictions of the faded glory of a central Europe about to devour itself as well as the innate absurdity of being a human in such a place (or any place), Peter Cameron's What Happens at Night provides a distinctly American gloss to the tradition of disorienting and disturbing high Modernism." ––Ed Simon, The Millions, A Most Anticipated Book of the Year

"An especially fine novel . . . Cameron knows how to tell a compelling story . . . Cameron's prose and poetic sense of detail [is enthralling]." —David Masello, The Gay and Lesbian Review

"[A] dreamlike, resonant fable . . . Cameron doles out the right amount of eeriness and eccentricity . . . emotionally affecting." ––Publishers Weekly

"[An] atmospheric and philosophical tale . . . The claustrophobic setting somehow brilliantly and counterintuitively creates the space for Cameron (Coral Glynn, 2012) to expand the interiority of his characters, to spelunk down into their psychological labyrinths, and follow the paths wherever they might lead, leaving the reader transfixed and wonderfully disoriented. This willingness to construct a consciousness out of language shares a sensibility with such mid-century European masters as Stefan Zweig and Robert Walser and rewards close reading." ––Billy Kelly, Booklist

"A snow-swept journey to the ends of the Earth continues Cameron's exploration of defamiliarized landscapes and the intricacies of human relationships . . . A dreamy fable confronting love, death, and our inevitable inadequacy yet persistence in the face of both." ––Kirkus Reviews (starred review)
Praise for
What Happens at Night
"Peter Cameron's What Happens at Night is a surreal, funny, heartbreaking story about love and mortality. Cameron's sense of balance between the comic and the catastrophic, between cynicism and sincerity, is astonishing. This book reminds me of nothing else I've ever read, which is high praise indeed."
—Michael Cunningham, author of The Hours and By Nightfall
"The prose in What Happens at Night is faultlessly elegant and quietly menacing, like a tuxedo lined with knives. I can't think of another book at once so beautiful and so unnerving, so poised between miracle and disaster. Peter Cameron is one of America's greatest writers, the living stylist I most revere."
—Garth Greenwell, author of What Belongs to You and Cleanness
"I don't think I've ever read a book by an American or by a living person that's as exquisitely rendered. Every word is exactly as it should be; there is not a single extra word out of place. What Happens At Night feels as though it traveled through time to arrive here. Cameron's prose creates an effect that is literally like a fugue (or cinematic fog): intense, beautiful, inescapable and so much about grief that has been and grief that is to come, heartbreaking and tender. The story is so intense, such a fine reduction of the enormity of the dreams of marriage, the responsibilities of marriage, of life, of love and the ways in which—unintentionally or not—we inevitably fail each other and ourselves."
—AM Homes, author of This Book Will Save Your Life and The Mistress's Daughter
"In the beautiful What Happens at Night, Peter Cameron sends a married couple to a mysterious northern country where only the schnapps is reliable. The world he creates is both recognisable and enchantingly strange. I never knew what was going to happen next and I couldn't stop turning the pages. A profound pleasure for readers."
—Margot Livesy, author of Mercury and The Flight of Gemma Hardy
"Peter Cameron has long been among my favorite contemporary writers. He's an acute psychologist, a compassionate and unsparing surveyor of all that comprises human character. What Happens at Night finds its home among the mid-20th century classics of psychological realism, as brutal, in its way, as The Sheltering Sky, and just as memorable, just as peopled with the deep human mysteries. This new novel is a powerful and admirable addition to Cameron's estimable body of work."
—Rick Moody, author of The Ice Storm and Purple America
"In his characteristically precise and limpid prose, Peter Cameron invents a virtuosic tale that is by turns terrifying, comic, and heartbreaking. We do not always know whether we are in the realm of the real or the hallucinatory in this thrillingly mysterious and gorgeously written novel. What is never in doubt is that we are in the hands of ravishing stylist and a supremely gifted storyteller."
—Sigrid Nunez, author of The Friend and The Last of Her Kind
"This book is a masterpiece—it reminds me of the first time I read Kafka. A whole new vision is suddenly revealed: unique, unexpected, unforgettable. Get ready for a new adjective: 'Cameronesque'."
—Edmund White, author of A Boy's Own Story and The Farewell Symphony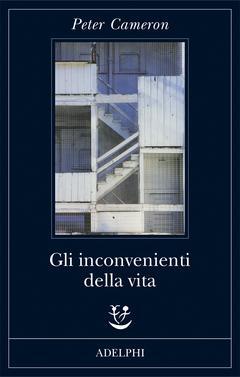 Gli inconvenienti della vita

(The Drawbacks of Living)
 
Adelphi publishes a new book by
Peter Cameron in Italy
Gli inconvenienti della vita is comprised of two novellas (The End of My Life in New York and After the Flood) which both explore the complications and exigencies of life in the early 21st century. Story-length versions of both novellas were originally published in the literary journal Subtropics; The End of My Life in New York was included in O. Henry Prize Stories (2010) and After the Flood was included in Best American Short Stories (2014). The novellas, translated by Giuseppina Oneto, were published in November of 2018.